The simple help for malpositioning
Whether Hallux valgus or hammer toe - Taping Loops are a simple, non-invasive means of correcting such malpositions and relieving pain.
Here's how it works
Taping Loops is an elastic bandwhich lies against the foot and gently pulls the affected toe into its correct position. It can barefoot or over toe socksn be worn.
With Hallux Valgus
Hallux valgus or bunion is a malalignment of the big toe. The strap pulls it back into its natural position and ensures that the metatarsophalangeal joint of the big toe is properly loaded again when walking. This reduces the pain.
That's what you bring the small loop around the big toe and the big loop on the heel to attach the strap.
For the train to work properly, make sure that the bands of the small loop on the outside...so on the bale, cross.

By hammer toe
At Hammertoe one or more toes are curved like claws, mostly the second and third toe are affected. Taping loops pull the toes down again. This also has a positive effect on the position of the transverse arch and on the rolling behaviour.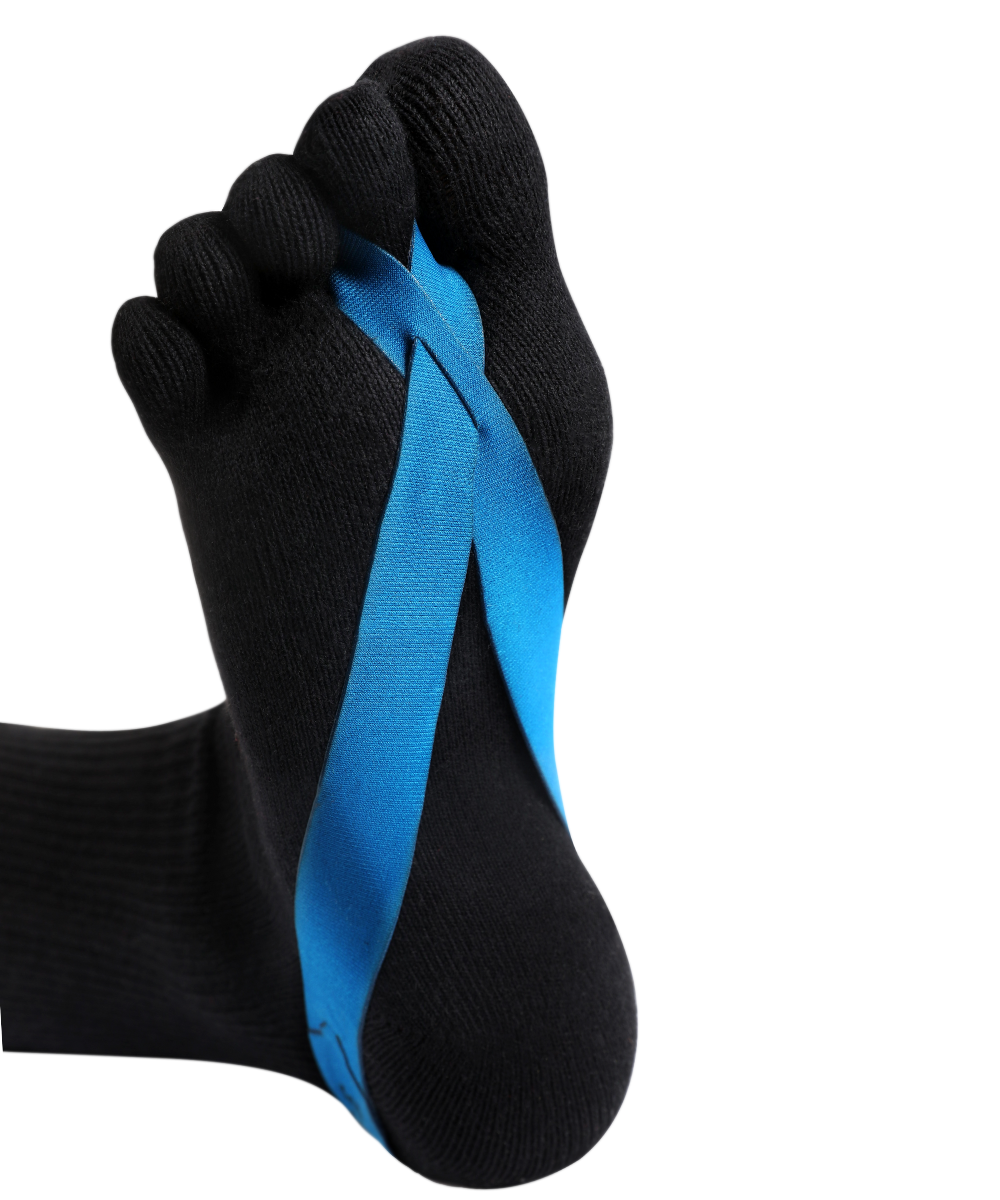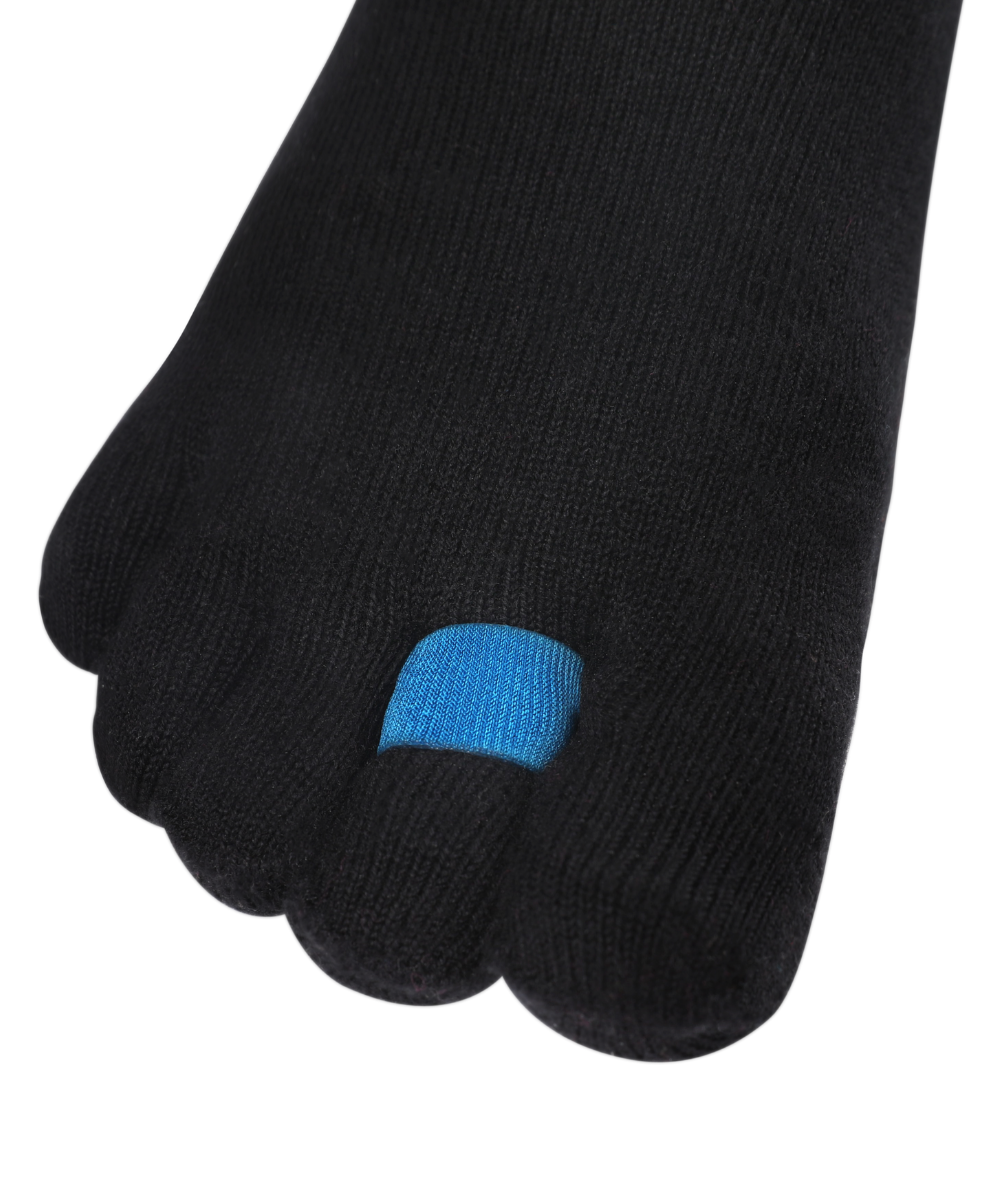 The advantages of Taping Loops
simply (the tape is suitable for both left and right foot)
skin-friendly (no irritation as with taping)
hygienicmachine-washable
creates Relief for hallux valgus or hammer toe, also for Prevention suitable
can barefoot or on toe socks can be worn; fits most shoes
in diverse colors available
Notes on application
Habituation and wearing time
The joints have to get used to the new position slowly. Therefore, we recommend that you first about one hour daily to wear and to gradually increase the duration over 1-2 weeks. After that you can also 8 or more hours per day wear.
Care instructions
The loops are marked with 30°C machine washable. We recommend the use of a laundry bag to protect the material.