Outdoor Midi.
Hiking socks that will see you through to your destination.
The very best hiking boots won't do if you wear the wrong socks underneath. That's why Outdoor Midi should be part of your hiking gear: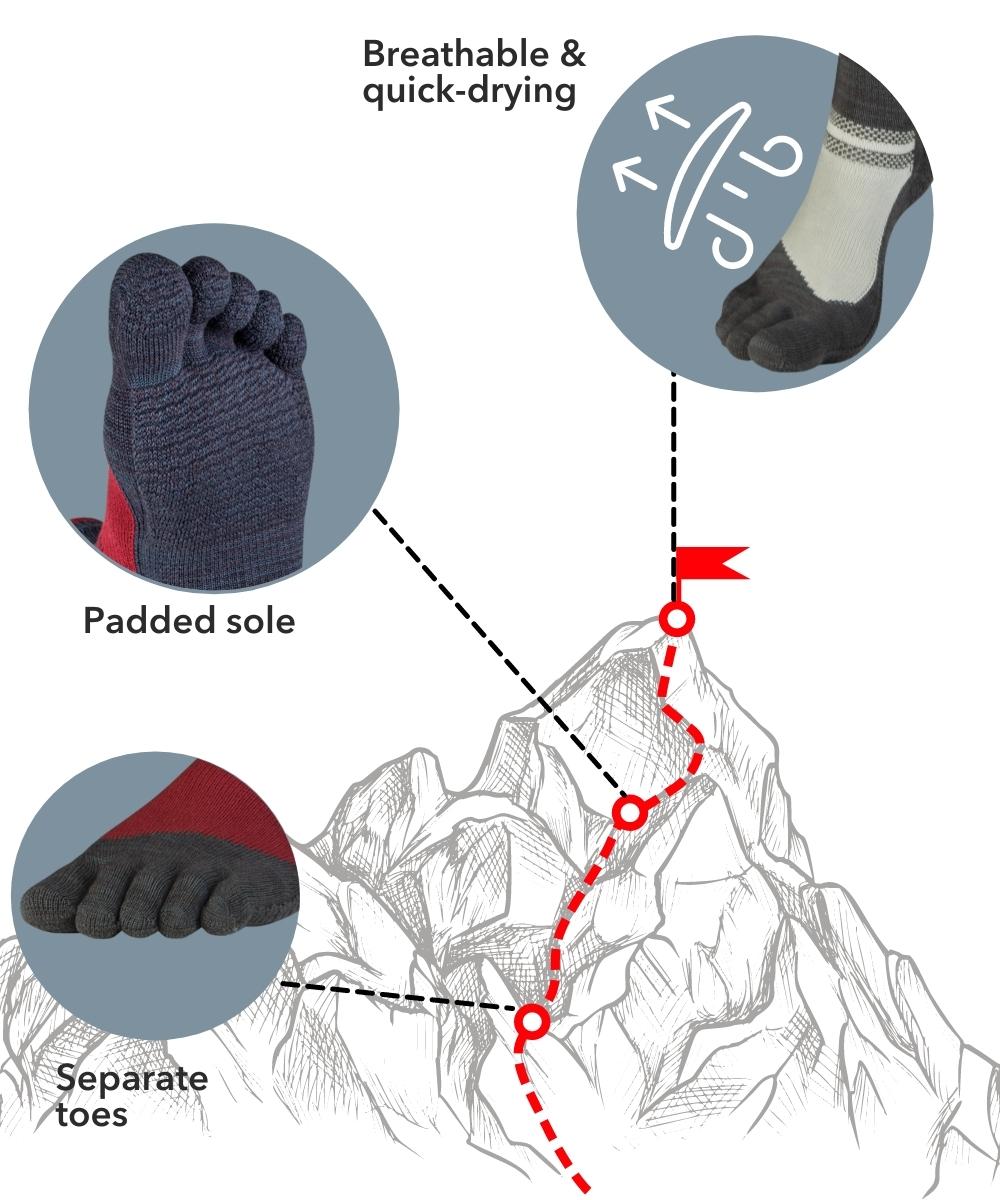 They protect your feet from blisters, especially the toes.
The breathable material keeps your feet dry.
The socks are robust, with extra padding on the sole.
They do not interfere at all in the shoe thanks to seamless knitting and precise fit.
Buy a pair in your size right now and win a really solid companion for your next tour.
Choosing the right size
Not quite sure about your size? Here's how to order correctly:
Orientate yourself by your shoe size - that's what we do at Knitido. The Outdoor Midi comes in 35-38, 39-42 and 43-46.
If you are between two sizes, then choose preferably close-fitting: the socks should be one with your feet. The elastane provides the necessary adjustment.