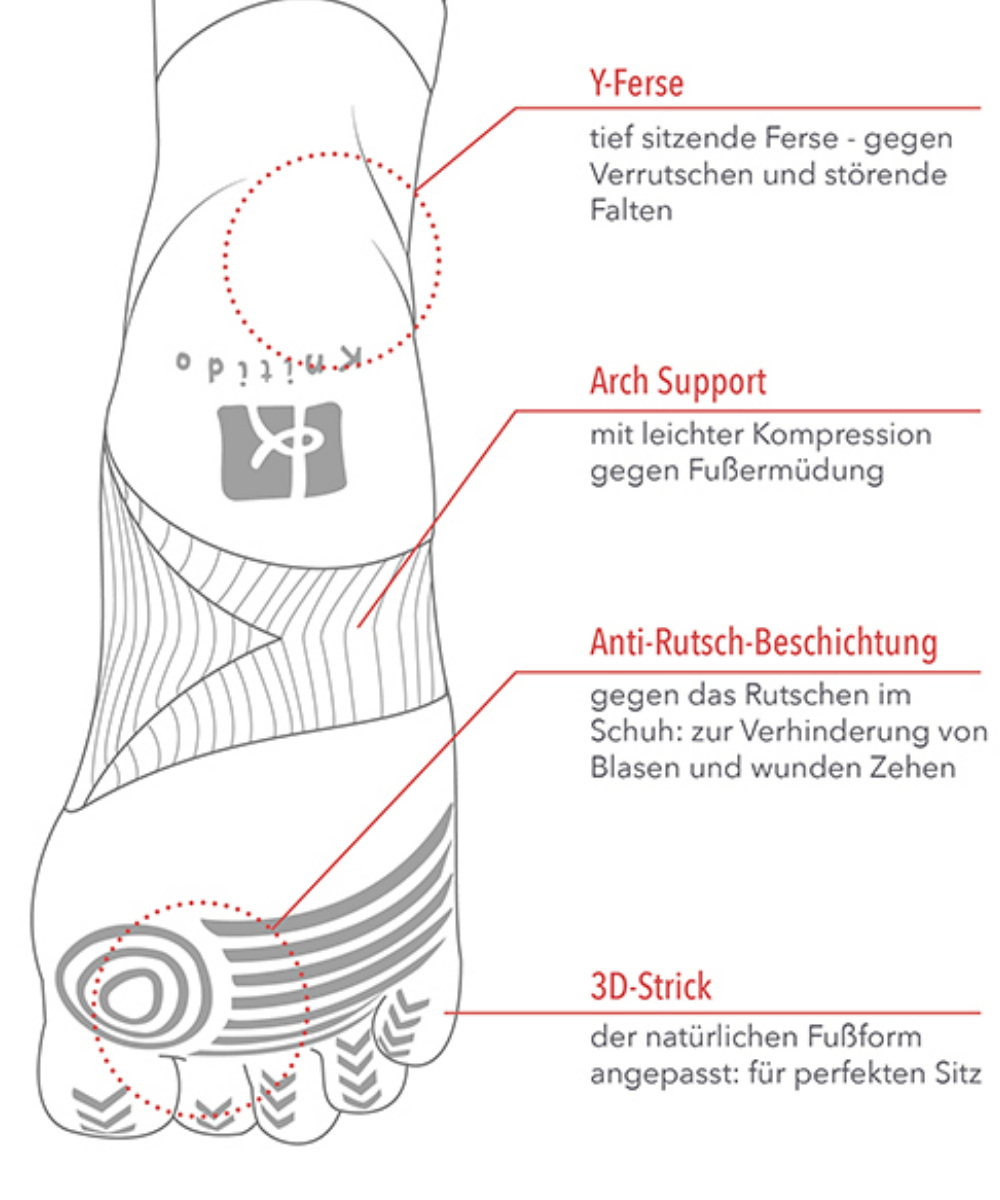 Our line Marathon TS (in short: MTS) is conceived for runners:
A precise fit avoids friction and eliminates a common cause for blisters.
Separate toes and breathable materials keep your feet dry.
An Arch Support gives your feet an extra boost of energy.
A grip on the sole of the foot prevents the sock from slipping within the shoe - another common cause for blisters.
Discover our MTS models: starting from the classic Marathon TS, to the grip-free version Running TS, the summer version MTS Ultralite with Coolmax® and the extra sturdy Tornado TS.