Für unsere Linie Knitido Naturals Organic Cotton verwenden wir ausschließlich zertifizierte Bio-Baumwolle. Daraus produzieren wir Zehensocken für Groß und Klein - in naturbelassenen Farben.
Finden Sie heraus, woher die Socken genau kommen und warum zum Beispiel die Farbe "Sea Green" ausgerechnet so heißt.$PreviewBreak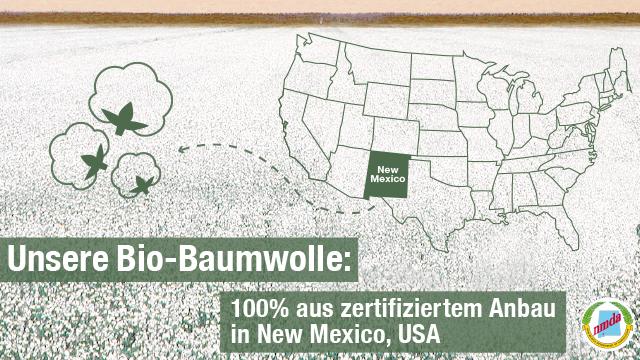 ©Photographs: courtesy of Kenichi Kondo, Taishobo Industries, LTD.
Die Herkunft unserer Bio-Baumwolle
Die Bio-Baumwolle für die Knitido Naturals Organic Cotton stammt von einem biologischen Anbau in La Union (New Mexico). Die Gegend ist für ihre hervorragende Baumwoll-Qualität bekannt. Die Alvarez Farm ist ein kleines Familienunternehmen, das von Dosi und Norma Alvarez geführt wird.
Sie produzieren ausschließlich Baumwolle, die den Anforderungen des Landwirtschaftsministeriums der Vereinigten Staaten (USDA) entspricht. Dazu zählt die Garantie, dass von der Aussaat bis zur Aufbewahrung der Baumwolle weder synthetischen Dünger und Pestizide noch Gentechnik verwendet werden. Eine komplette Liste der verbotenen Schadstoffe für das Siegel der USDA finden Sie hier.
Dosi und Norma Alvarez sorgen mit Wechselwirtschaft und natürlichem Dünger für einen fruchtbaren Boden. Die Felder werden mit Überstaubewässerung aus dem Rio Grande und bei Dürre mit Brunnenwasser bewässert.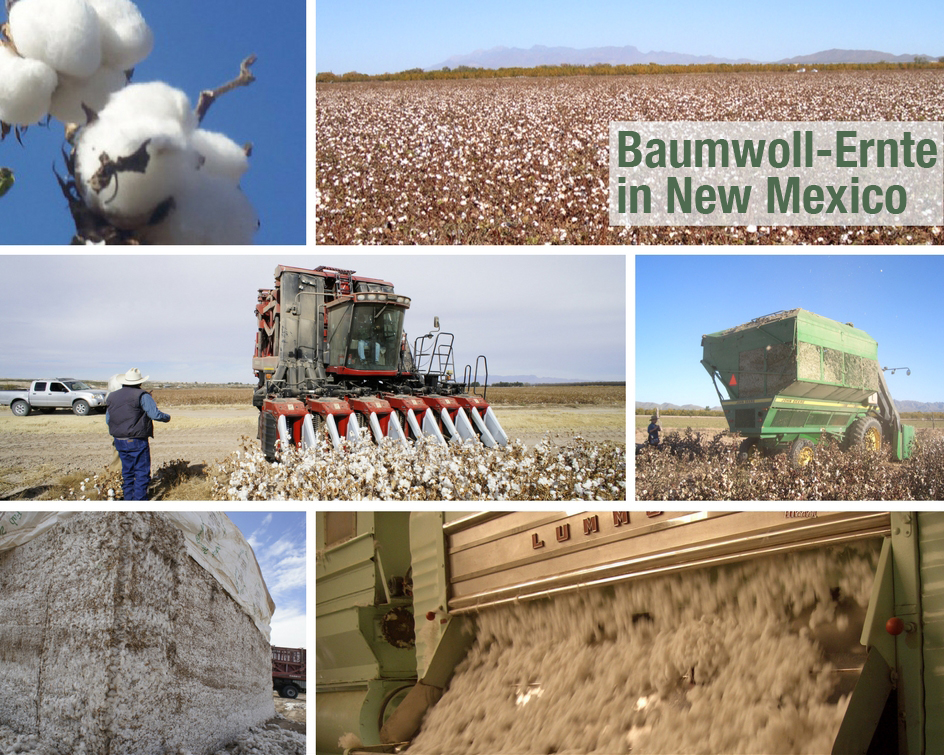 ©Photographs: courtesy of Kenichi Kondo, Taishobo Industries, LTD.
Drei Baumwollsorten - drei Farben...
Dosi und Norma Alvarez produzieren drei Baumwollsorten:
die hellweiße Baumwolle, die am meisten in den USA wächst, nennt man auch Upland Cotton oder Mexico Cotton.

Sea Island ist hell, mit einem grünlichen Akzent. Der Name stammt von den Sea Islands in North Carolina und Georgia, wo diese Baumwolle erst angebaut wurde.

S6 oder Shankar 6 ist etwas dunkler, in einem warmen Braunton. Sie erinnert an die Farbe von Tarnkleidung, das Coyote Brown.
Daraus weben wir die Knitido Naturals Organic Cotton in drei verschiedenen Farben - ohne Farbstoffe zu verwenden. Die Farben der Socken heißen deshalb Uplande White, Sea Green und Coyote Brown - inspiriert von den Baumwollsorten. Sie sind hell, dezent und gut im Alltag zu kombinieren.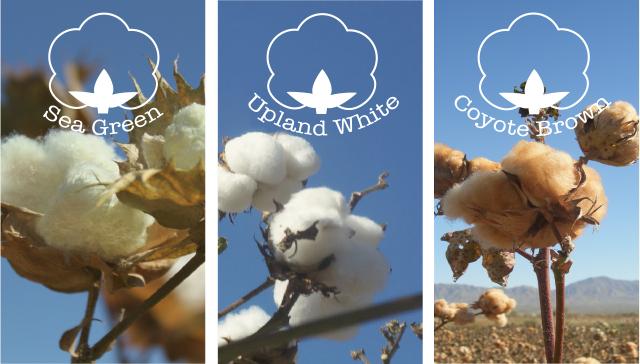 ©Photographs: courtesy of Kenichi Kondo, Taishobo Industries, LTD.
...und drei Modelle
Die Zehensocken Knitido Naturals Organic Cotton gibt es in drei Modellen:
Die Zehensocken aus Bio-Baumwolle Knitido Naturals Organic Cotton sind schadstoffarm, natürlich und komfortabel.